Category:First Generation Magna
From Mitsipedia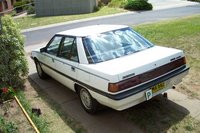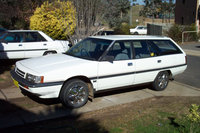 Articles relating to the 1st generation Magna.
The 1st Generation Magna ran from April 1985 until March 1991 in Sedan form and from July 1987 until April 1992 in Wagon form. The 1st Generation was denoted by models TM, TN and TP.
All models were powered by the 2.6 Litre Astron II - A variation of the Astron engine used in the Mitsubishi Sigma. Electronic Fuel Injection became available with the release of the TN model.
Subcategories
This category has only the following subcategory.
Pages in category "First Generation Magna"
The following 14 pages are in this category, out of 14 total.