File:Colt Ralliart.jpg
From Mitsipedia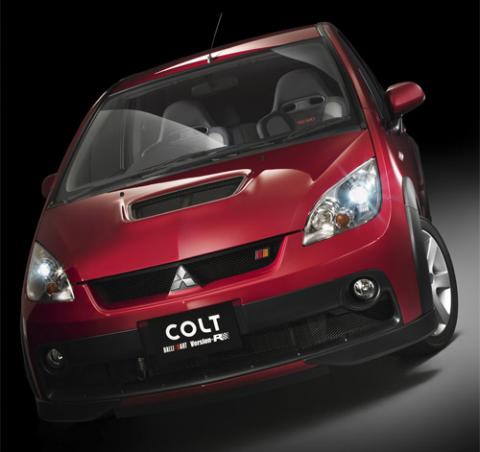 No higher resolution available.
RG Colt Ralliart, obtained from Mitsubishi.
This image is copyrighted by its author, who has released it to promote or market a product or service.

It is assumed that use of this image by an Austalian citizen on a website providing information on vehicles to publcally review and criticise falls under the the fair-dealing provisions of the Australian Copyright Act, 1968.

If you are the copyright holder of the image and you wish for it to be removed. You may email the administrator of this site - mail@trynsave.net.

Use outside this site may constitute copyright infringement, if you intend to reuse this image, please verify that you are legally entitled to do so
File history
Click on a date/time to view the file as it appeared at that time.
You cannot overwrite this file.
File usage
The following 2 pages link to this file: